I'm sorry that you have to carry me home even though I suggested that we should go outside…
Maybe we shouldn't have visited Katrina as soon as we went to the city..
I'll owe you two cakes..
You don't have to — !?!?
?!?!??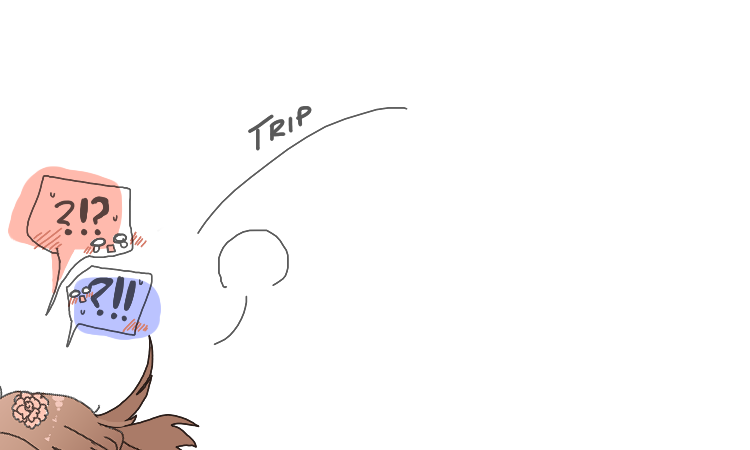 W-WHAT HAPPENED? WHY DID YOU TRIP?
I DON'T KNOW EITHER. WHAT HAPPENED. Try to get off of me this position is weird!! x_x
I'M SO SORRY.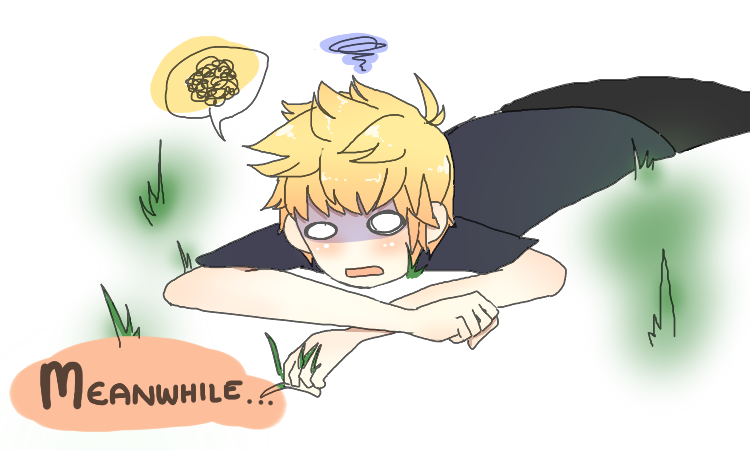 Ugh. This isn't cool.. Maybe I should just stay on the ground until the day is over or something ugh.

……
…..